Multi-Control Option
Ability to work in combination with dual transmitters or receivers in dual mode.
You can use up to 256 transmitters with 1 receiver.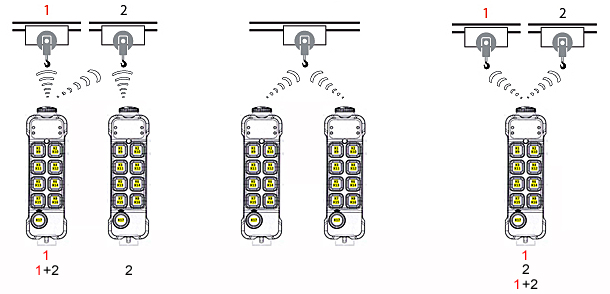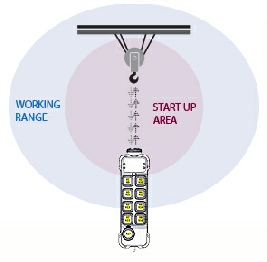 Range Limiting
The Range Limiting function reduces the maximum distance within which the transmitting unit must remain to start up the system and the optio is available to limit the radio remote control's working range.
For example, this function is widely used in automobile factories where there are many stations in one area.
Automatic Channel Switching
The system allows the user to select a primary working frequency and a secondary working frequency. If radio interference occurs during normal operation, the radio communication automatically switches to the secondary frequency.
-Bi-directional
-Safe communication
-Uninterrupted radio link ensures smooth operation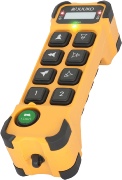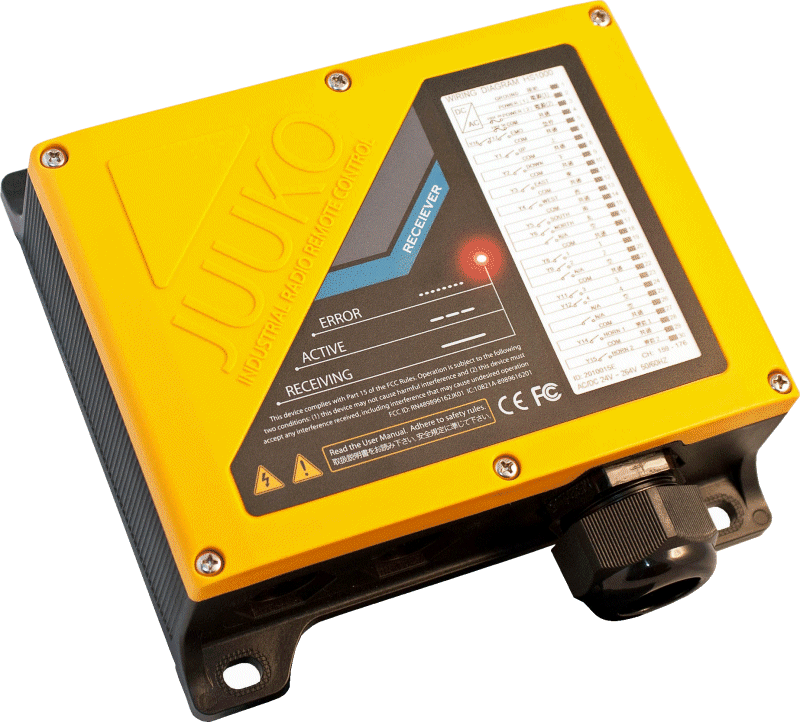 Remote pairing of Transmitter with Receiver
The copy of a transmitter respect to a receiver or to another transmitter, can be performed with a simple procedure of button press.
Bi-directional radio transmission
The "Data Feedback" function enables the visualization of status through 4 LEDs. These 4 LEDs are programmable to see the actual STATUS of each relay in receiver.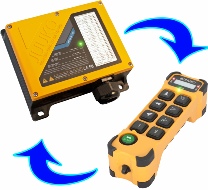 Zero-G safety
The zero-g safety function can prevent the uncontrolled output of commands in specific emergencies.
The G sensor can detect if the transmitter receives a hard impact, dropped or thrown. These features can deactivate either the complete radio system or only the safety-relevant function relays.

QI Wireless charging compatible - Farewell, power cords
The leading wireless charging standard, Qi has been embraced by hundreds of leading manufacturers.
Frustrated with messy, often incompatible cables? Qi charging technology cuts the cord for your devices - finally, they are truly wireless.
Black box - Track your crane or machine usage
With JUUKO Black Box function, you can collect the usage data of both transmitter and receiver. This function is especially usefule for hoist service and maintenance work and also for companies who provide lease or rent out service.
The usage data of both Transmitter and Receiver can be seen on the computer by simply connecting the transmitter to the JUUKO's "Control pro" configuration software.